Directions
Buses that leave every 30 to 60 minutes connect Split Airport and downtown. The price is 30 kn (ca 4 EUR). From the main downtown bus station you can use a public bus (bus number 15), or more the bus number 18 (more recommended since it is more frequent). Bus Nr. 18 stops at the bus station some 200 meter away from the main bus station – use western bus stop for the entrance, and leave the bus at fifth station.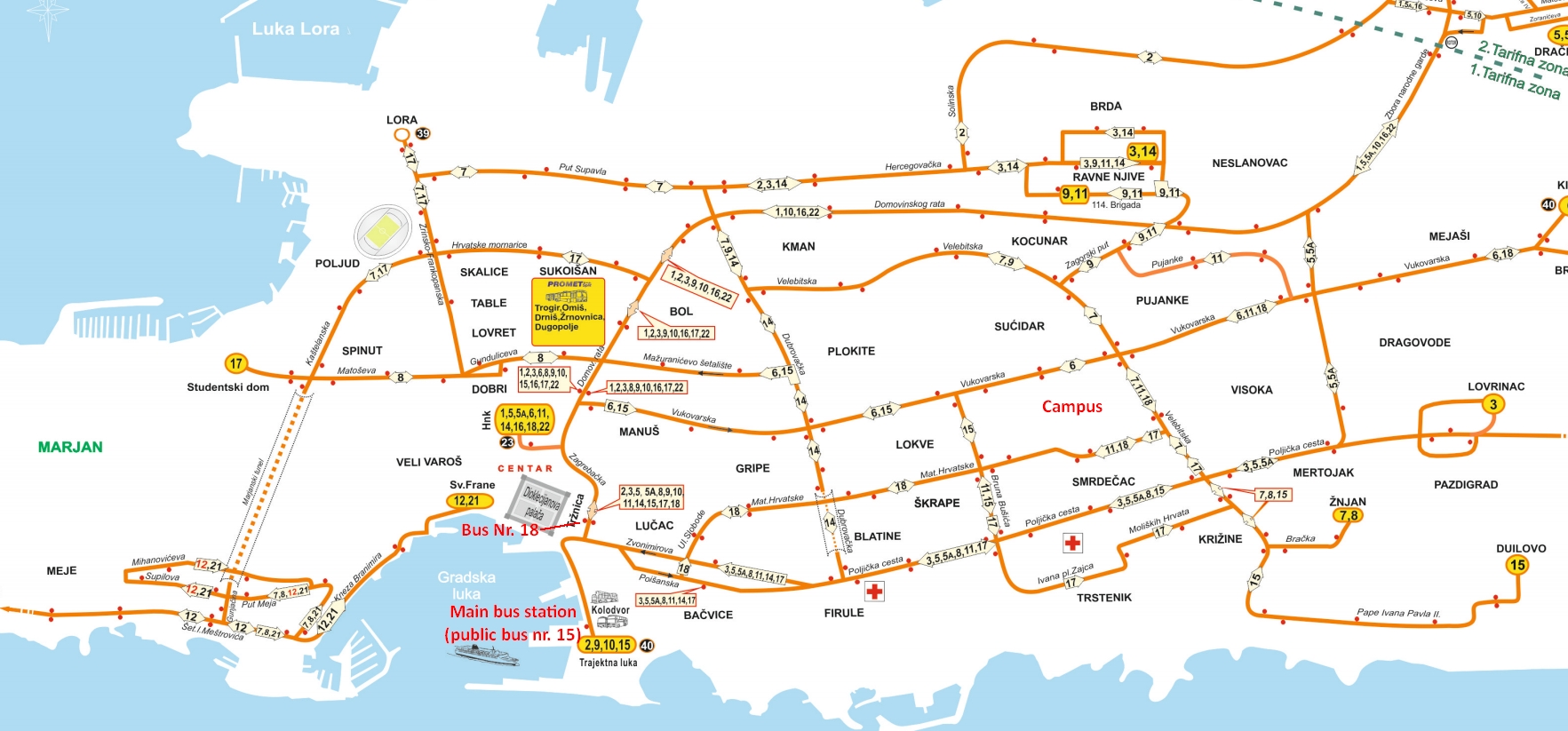 There are several taxi companies in Split, including Uber (for the list, type "Taxi Split" on Google). The price is around 250 kn (30 – 35 EUR).
The campus dormitory ("Dr Franjo Tuđman Dormitory") address is Cvite Fiskovića 3, Split. Close to dormitory reception, there will be Euroschool registration and info desk. Welcome party will take place at the dormitory restaurant.